The Three Brewers
CELEBRATIONS IN 2017 MARKING THE EXISTENCE OF
Bass, Butler and Worthington; Hinckley's Great Brewers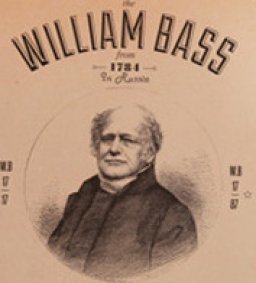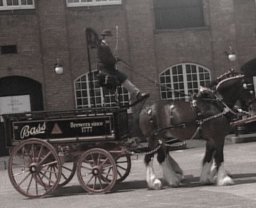 At 300 years since his birth it was time to raise our glasses to celebrate the life of William Bass. Bass together with two other talented sons of Hinckley, William Butler and William Worthington, became three of Britain's finest brewers.
The companies they created, produced beers of national and international fame such as Draught Bass with its iconic Red Triangle Trademark No 1.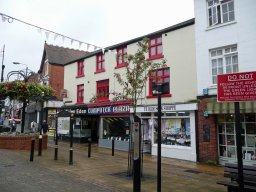 The family home of William Bass, shown above, still stands on Castle Street. William Butler was born in New Buildings and William Worthington was born in the nearby village of Orton-on-the-Hill.
The cream building was the home and business base of William Bass and is the location for an historic Blue Plaque commemorating his life. Bass was the greatest of our three brewers. His family brewed beer in Hinckley; a brewhouse still exists in Crown & Anchor Yard. They also ran or owned pubs in the town and several family members are buried in St Mary's Churchyard. Most of William's working life was spent in Hinckley where he got to know brewing and the pub trade inside out.
He also became a carrier of beer. Operating from a yard behind his home, his shire horses and drays delivered beer to pubs in nearby counties. W Bass & Co. prospered as did the family wealth and the ambition to build a large brewery. William married the daughter of a publican and their children, immersed into the brewing and pub trade, were destined to grow the Bass business empire.
Although Hinckley had good spring water for brewing, Bass realised that its poor transport links hindered beer distribution. So, albeit in later life, he moved to Burton-on-Trent. Not only did Burton have excellent water, it had good transport links to London and export markets. As we know that move was highly successful. However, it is true to say that the foundations of the world class Bass Brewery in Burton were probably laid in Hinckley.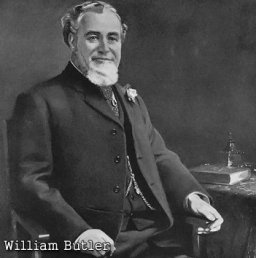 Celebrating the lives of our Three Brewers a series of special events were held in spring and summer. There was also an exhibition at Hinckley Museum, the unveiling of Blue Plaques, the Bass pub trail with prizes was organised, along with coach and minibus trips. Our beer festival included historic beers and there was a party at a pub formerly owned by the Bass family.
The Greyhound is located close to birthplace of William Butler and is the location for an historic Blue Plaque commemorating his life.The Unicorn at Orton on the Hill is the location for a William Worthington Blue Plaque who was born on a local farm.


Hinckley and Bosworth CAMRA and Hinckley and District Museum organised the following events to celebrate the lives of William Bass, William Butler and William Worthington:
Monday 17th April – October 31st 2017

ALL HAIL THE ALE – Three Brewers Exhibition at Hinckley and District Museum – memorabilia and original artifacts related to the history of the three brewers
Saturday 3rd June, 11.30am – Castle Street/New Buildings – unveiling of two historic Blue Plaques to Bass and Butler
24th July – 8th Sept – William Bass Pubs Trail 13 great pubs to visit – win free pints. See Bass Ale Trail Pubs/Clubs
Saturday 5th August Two Events
1 Bass Brewery Shire Horses at Hinckley and District Museum
2 Visit to National Brewery Centre Burton-on-Trent followed by a tour of town pubs
Tuesday 22nd August – Unveiling of blue plaque to William Worthington at the Unicorn, Orton on the Hill:-
BLUE PLAQUE FOR WILLIAM WORTHINGTON - THE UNICORN INN ON 22ND AUGUST [part one]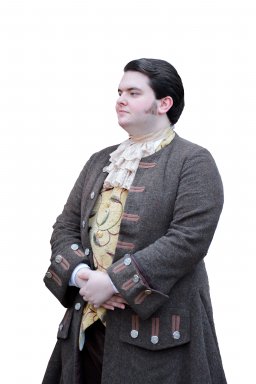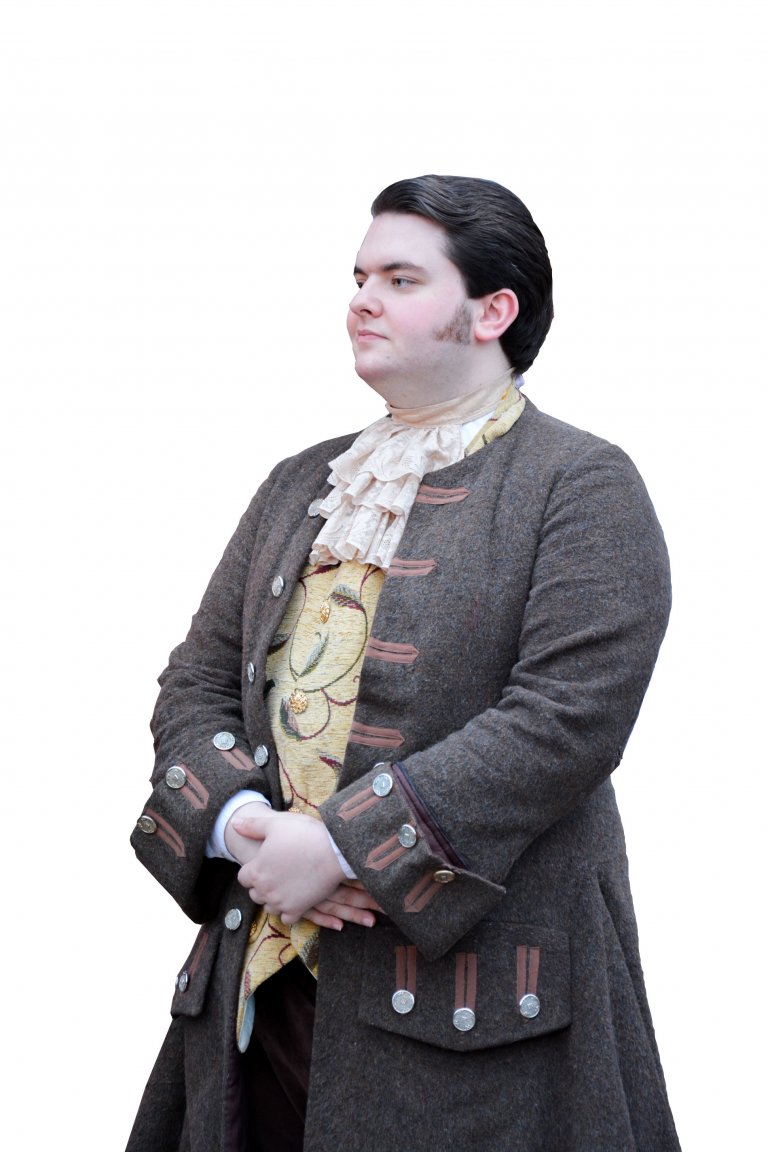 The bells of St Edith's Parish Church rang out as a Blue Plaque honouring the life of William Worthington was unveiled in the village of Orton-on-the-Hill. Worthington was born in the village in the Borough of Hinckley & Bosworth and went on to become one of the three great brewers who all came from the Hinckley area.

The Blue Plaque event took place at the village's Unicorn Inn and was jointly arranged by Hinckley & Bosworth CAMRA and Hinckley & District Museum supported by the Borough Council.
BLUE PLAQUE FOR WILLIAM WORTHINGTON - THE UNICORN INN ON 22ND AUGUST [part two]
Special guests included the Deputy Mayor of Hinckley & Bosworth Jan Kirby, Councillor Stanley Rooney who is responsible for Heritage, and County Councillor Ivan Ould who represents the area. Carl Brett, CAMRA's Regional Director for the East Midlands also attended. Colin Goss the landlord of the Unicorn and his wife were present.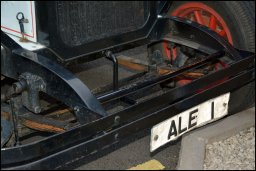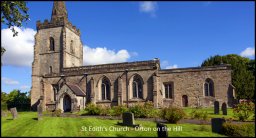 As well, a vintage brewery vehicle had been driven down from the National Brewery Centre Burton-on-Trent made an excellent backdrop to the event. It has the enviable number plate of ALE 1. The main guest of honour was Steve Wellington, with his wife Carolyn, who unveiled the plaque. Steve is well known within the industry as a beer champion and an award winning master brewer.He also has a passion for microbreweries, for brewing history and for re-creating long lost brands of beer. As Head Brewer at the Worthington Brewery in Burton-on-Trent there could be no one more fitting than Steve to unveil the plaque in honour of William Worthington.
BLUE PLAQUE FOR WILLIAM WORTHINGTON - THE UNICORN INN ON 22ND AUGUST [part three]

On a perfect summer's evening some 55 people gathered in front of the Unicorn for the ceremony. After a welcome by Richard Lewin of CAMRA, Gregory Drozdz of Hinckley Museum gave an interesting and informative talk about the history behind this event. Steve Wellington's speech followed and the church bells rang out as he unveiled the Blue Plaque commemorating William Worthington.
The bell-ringing was significant as Worthington himself was a bell ringer. Graham Titley, St Edith's Church Tower Captain said "He was an accomplished and enthusiastic ringer who went on to use his wealth to endow many churches in the Burton area with bells". The bell ringing itself was an attractive addition but was further enhanced by the presence of Worthington's great grandson as one of the bell ringers.
Finally the party moved indoors to toast the life of William Worthington and enjoy a buffet. St Edith's Church Orton on the Hill where on 22nd August 2017 a quarter peal of bells rang out for William Worthington.
The above review was provided by Richard Lewin, Three Brewers Committee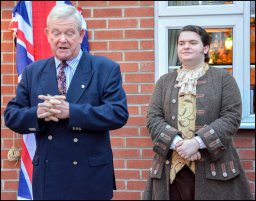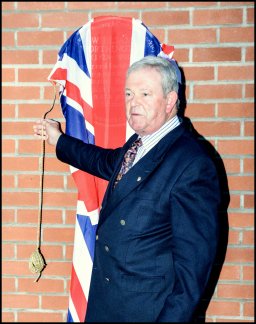 Event by HINCKLEY & BOSWORTH CAMRA, HINCKLEY and DISTRICT MUSEUM, the NATIONAL BREWERY CENTRE/HERITAGE BREWING CO. AND COLIN GOSS LICENSEE OF THE UNICORN INN
14th–16th Sept 10th Annual Hinckley Beer Festival with Heritage Beers at the Atkins Building and a free visit to Hinckley and District Museum for festival attendees

5th October - Grand Party at The Greyhound which is the location of the blue plaque commemorating the birth of William Butler

Also see Hinckley Times "Three Brewers" Article

and Roger Protz in search of Bass in Hinckley