Local Breweries
There are currently five breweries in the Hinckley and Bosworth area, plus the Pig Pub Brewery at Claybrooke. The ales are distributed to a number of local pubs and at beer festivals.

New Buildings Brewery (formerly Elliswood)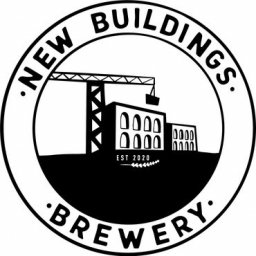 Unit 3 Southways Industrial Estate
Coventry Road
Hinckley LE10 0NJ
Tel: 07932 347979
Website: www.newbuildingsbrewery, also see Facebook
Email: ku.oc.yrewerbdoowsille@selas

Hinckley's first and only Micro Brewery started production in August 2013 and was set up by brothers Tracy Ellis and Phil Woodward.
In 2016, the brewery was sold to Louise and Darren Lavender, landlady and landlord of Hinckley's New Plough Inn and The Greyhound. The Elliswood name was retained along with the beer range which was distributed throughout the UK.
In 2020, Darren and Louise decided to rebrand Elliswood Brewery as New Buildings Brewery, with a scaled down range and new recipes, including Windmill Best Bitter ABV 4.1 %, Courthouse Porter ABV 4.5 %, Lighthouse Pale Ale ABV 3.9%, Farmhouse ABV 4.2%, Manor House ABV 4.5% and Cruckhouse ABV 4.5%.
In February 2022 Darren acquired equipment from the closed Bosworth Brewery and intends to brew some of the old Bosworth recipes, including Marmalade IPA which will be brewed but marketed under a different name.
​ ​

---
Pig Pub Brewing Co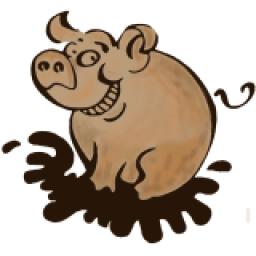 The Pig In Muck, Manor Road, Claybrooke Magna, LE17 5AY
Tel: 01455 202859
Website: www.piginmuck.com/brewery, Also see Facebook
Email: moc.liamtoh@gniwerbbupgip

Brewing began in 2013 using a two-barrel plant, upgraded to a five-barrel plant built by head brewer Kev Featherstone.

Brewing began in 2013 using a two-barrel plant. Beers are available in the Pig in Muck pub. The brewery now operates a new five-barrel plant built by Head Brewer Kev Featherstone. Weiner Bitter (OG 1038, ABV 3.8%) Straw coloured session bitter. Hoppy and fruity throughout with a compounding bitterness culminating in a distinct dryness at the finish. Pig Out (OG 1039, ABV 3.9%) Dark amber in colour. Brewed with cascade hops which result in pleasant bitterness and a fruity citrus finish. Pigs Best Bitter (OG 1042, ABV 4.2%) Golden brown in colour with a hint of citrus. Fresh hoppiness comes through at the end with a malt finish. On draught and RAIB. Claybrooke Bitter (OG 1042, ABV 4.2%) Full bodied, dark amber ale with a malty aroma. Bitter at the start with a hint of fruit in the middle of the palate and a soft hop flavour to finish. Chinook Pale Ale (OG 1039, ABV 3.9%) Chinook is a single hopped straw coloured ale with spice and pine aroma and a mild fruitiness leading to a dry grapefruit finish. Contains wheat and malted barley. On draught and RAIB. Mild Boar (OG 1038, ABV 3.8%). Empress of Blandings (OG 1045, ABV 4.5%) A fictional pig character in stories by P G Wodehouse.


---
Golden Duck Brewery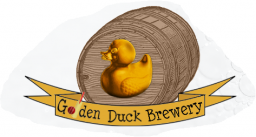 Unit 2, Redhill Farm, Top Street, Appleby Magna DE12 7AH
Tel: 07846295179
Website: goldenduckbrewery.com
Email: moc.yrewerbkcudnedlog@nnulydna

Golden Duck began brewing in 2012 using a five-barrel plant. It is run by the father-son and daughter team of Andy, Harry and Hayley Lunn, with Harry as the Head Brewer. Beers have a cricket-related theme and are always available in Mushroom Hall, Albert Village and Cellar Bar, Sir John Moore Hall, Appleby Magna (Friday evenings only).


---
Buswells Brewery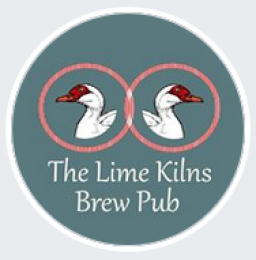 Lime Kilns Pub, Watling Street, Burbage, LE10 3ED
Tel: 07754711041
Website: https://limekilnsinn.co.uk/
Email: ku.oc.liamtoh@nnisnlikemil

Brewing started at the Lime Kilns pub Burbage in 2016 as a small batch brewery. The brewery is a 2 barrel plant and provides up to 14 ales for the pub and other outlets, on demand. Bespoke brews are provided for events including several local beer festivals.

Latest News: The Buswell Brewery; Lime Kilns Brew Pub; produced two beers for the Bocheston festival last week, which went down very well. Gary is now producing two beers for the Preston Beer Festival due to his beer being admired at the Leicester Beer Festival; Best Bitter and Ground Control to Major Tim. Coming up this month; Single Barrel 3.9% ABV bitter. Mollifier Mild of the month of May best Bitter 4.5% and towards the end of the month, Bills Brown Ale 4.6% and Sid Stout available at the beginning of June.
January 2022 News: Expected brews for this month are:-
Miller Ale (brown old ale) 4.7%
Best Bitter (traditional ale) 4.5%
New unamed recipe using Joy's hops - blond and hoppy
---
Elmesthorpe Brewery Co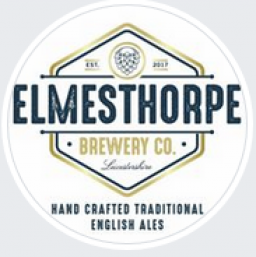 Church Farm, Station Road, Elmesthorpe LE9 7SG
Tel: 07754 321283
Website:
Email: moc.liamg@ocyrewerbeprohtsemle

Elmesthorpe Brewery is run by serial entrepreneur Nirad Solanki and is brewed at the rear of his home in Elmesthorpe village. The set up is very small but has standardised 3 ales. Aylmers Ale 4.1%, Lord Cullens Ruby 4.5%, & C.A.P.A. 3.8%.

There is also a cask IPA brewed called Debbie does @ 5.5% which is mainly sold out of the Dog House Bar in Braunstone Gate in Leicester, which Nirad also owns along with the Bulls Head in Stoney Stanton, in which these ales are also a regular feature.

Latest News: The Elmsthorpe Brewery is focussing on the Baron at the moment, but they are still brewing three beers in small proportions for their own pubs.


---
Very many thanks to the following Brewery Liaison Officers for providing this information:-

Steve Barker - New Buildings Brewery
Pete Lewin - Pig Pub Brewery, Claybrook
Rob Jarvis - Golden Duck, Appleby Magna
Damian Blockley - Elmesthorpe Brewery
Alan Dowsett - Buswell Brewery


Updated 13th November 2021