Highly Successful 9th Hinckley Beer Festival
Monday 19 September 2016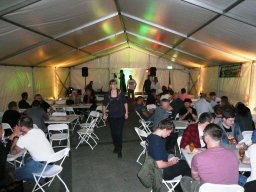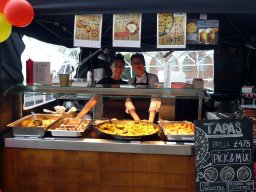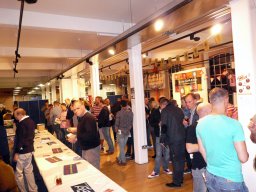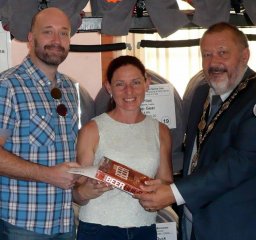 The 9th Hinckley Beer Festival has turned out to be a huge success with many favourable comments and excellent publicity in the media including The Hinckley Times, Radio Leicester & Facebook. The entertainment was well received whilst both Superbad and Kate Field said that they had enjoyed the experience.
Judging results of East Midlands Champion Beer of Britain - Stout Category were as follows:
Gold - Castle Rock Sherwood Reserve
Silver - Dancing Duck Dark Drake
Bronze - Totally Brewed Papa's Voodoo Stout

9th Hinckley Beer Festival Champion Beer of the Festival
By a small margin the beer with the most votes is Eight Arch Corbel, a 5.5% Best Bitter from Wimborne in Dorset. Closely followed by Gyle 59 Elderbeery Stout, a 7.3% Speciality Stout from Thornecombe, Dorset and Church End Bats In The Belfry, a 5.6% Wheat Beer from Ridge Lane near Nuneaton.
The Eight Arch brewery will be presented with a certificate from the Branch in due course

Attendance
Numbers were very similar to previous years with visitors from London, Sheffield and a minibus from Birmingham. One visitor who makes a point of coming to Market Bosworth and Hinckley every year lives in Bilbao, Spain

Membership

In total 16 new members were signed up including 6 couples with 11 of the new members living within the Hinckley and Bosworth CAMRA branch area.
Thanks to the Hinckley Beer Festival Organiser, Chris James for this update, and to Alan Cooke for the photos. A full report will be prepared for the October Branch Meeting
Updated 19th September