Rutland Beer Festival
Thursday 23 – Saturday 25 June 2022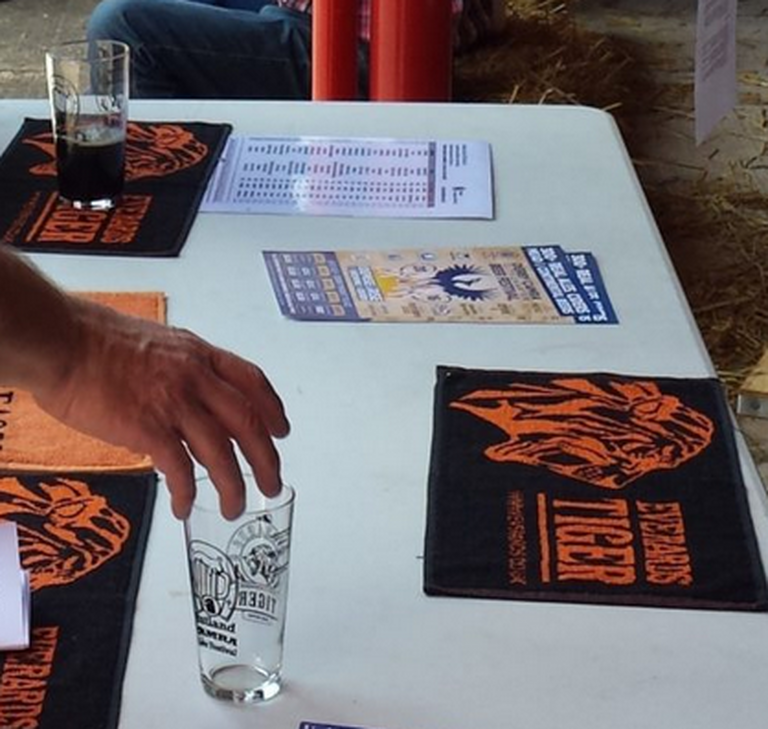 We are holding our 9th Rutland CAMRA Beer Festival back at its traditional venue of the County Museum in Oakham from Thursday 23rd to Sunday 26th June.
For further details including the £10 Entry Packages click the above image.
We will have over 40 cask and keg ales along with 10 ciders and perries. The cask ale bar, sponsored by Buildbase, will include beers from a range of local brewers plus several from further afield. The keg bar is a new feature for us and is being run by our local Baker's Dozen Brewing Co. from Ketton. A welcome addition to the festival this year will be Rutland's own Multum Gin Parvo bar and festival catering will be provided by The Plough at Greetham. The Plough will offertraditional beer festival fayre along with hot food from the barbecue. Our designated festival charity this year is Dove Cottage Hospice who, with assistance from our volunteers,will also serve soft drinks.
We have a varied music programme throughout the festival including Ray, Vo Me, the Sing Out Rutland Choir, Yarlington Millers and the Rutland Morris who will be performing on Sunday.
We have local brewer Rory Gibson from the Grainstore joining us on Thursday around 3pm for a tasting session and informal talk about the noble art of brewing.
On Thursday evening 23rd June, as part of our festival, we are partnering with Cinema for Rutland to show Outside the City, a feature documentary about a year with the monks of Mount St Bernard Abbey in Charnwood which includes the establishment of the first Trappist brewery in the UK. TyntMeadow, the ale produced by the Abbey, will be on sale at the festival, and we will enjoy the company of Fr. Joseph, the abbot, and his team on the Friday afternoon for a tasting session.
Location
Rutland County Museum, Catmos, Oakham, Rutland , LE15 6HW
Opening Times
Thur 23rd to Sat 25th June 11am to 8pm, last orders 7.45pm. Sunday 26th noon to 4pm